Many booklets and brochures are printed and bound using the saddle stitch booklet printing method. In this method, printed sheets are folded and then nested inside the other. Next, using wire staples, the pages are stitched together through the fold line. The staples that run along the spine pass through the folded line from the outside and are tied up between the centermost pages. As a result, you get an extremely professional-looking document that's quite simple to create. But not everyone will agree.
Despite its relative ease, someone trying his hands at graphic design for the first time will find saddle stitch booklet printing quite difficult. That's because this printing and binding method needs a page set-up different from other types of bound documents. Learn more about the booklet printing service here:
Reader's Spread
---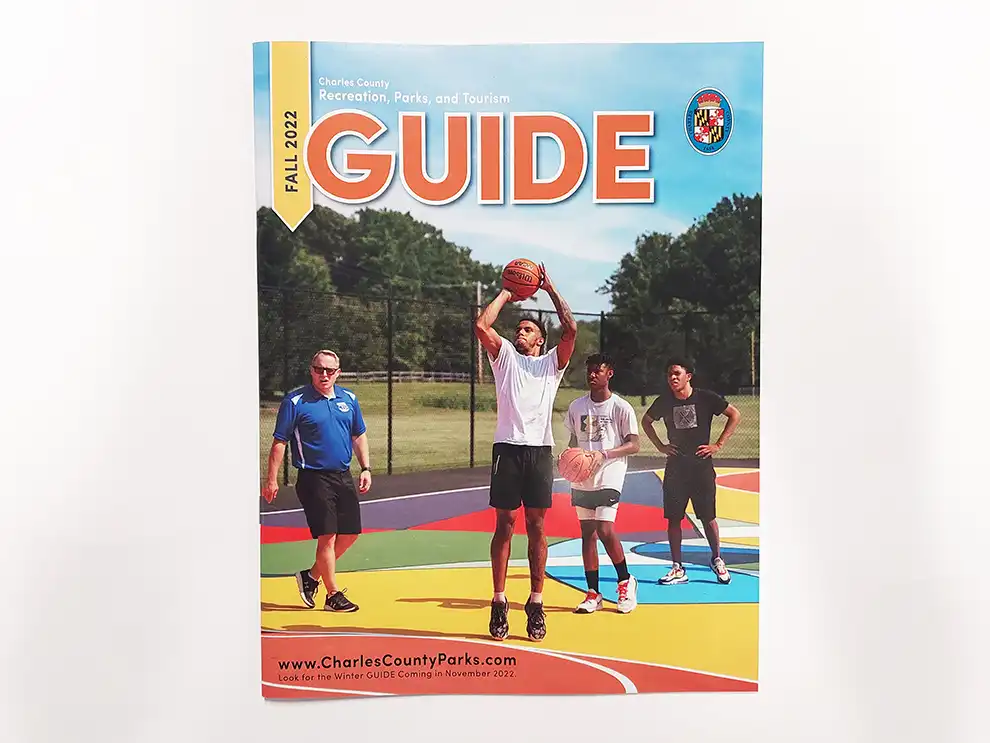 In saddle stitch booklet printing, the order in which a reader reads the printed pages and how the pages are arranged while printing differs. This is due to what's known as a spread. A spread refers to how the two consecutive pages of a book or document are laid out. When designing a digital booklet, you should ideally use a reader's spread, which exhibits pages in the sequence they are meant to be read. Thus, in saddle stitch booklet printing, a reader's spread will display the pages in the sequence they will appear to a reader.
For example, in an 8-page booklet, page 1 is the front cover. Its backside (or the inside front cover) will be page 2. The inside pages will then continue in the sequence, as 3, 4, 5, and so on. Page 7 will be the inside back cover, and page 8 will be the back cover.
But there's a problem with this spread. If you submit your file as a reader's spread for saddle stitch booklet printing, it's likely to cause a big headache for your printer. This happens because your saddle-stitched book's pages don't actually get printed in the sequence they appear in the reader's spread. For instance, pages 2 and 3 sit next to each other in the reader's spread. But in 99% of cases, these two pages aren't printed side by side in saddle stitch booklet printing. Instead, they are printed on separate sheets. This brings us to the printer's spread.
Printer's Spread
---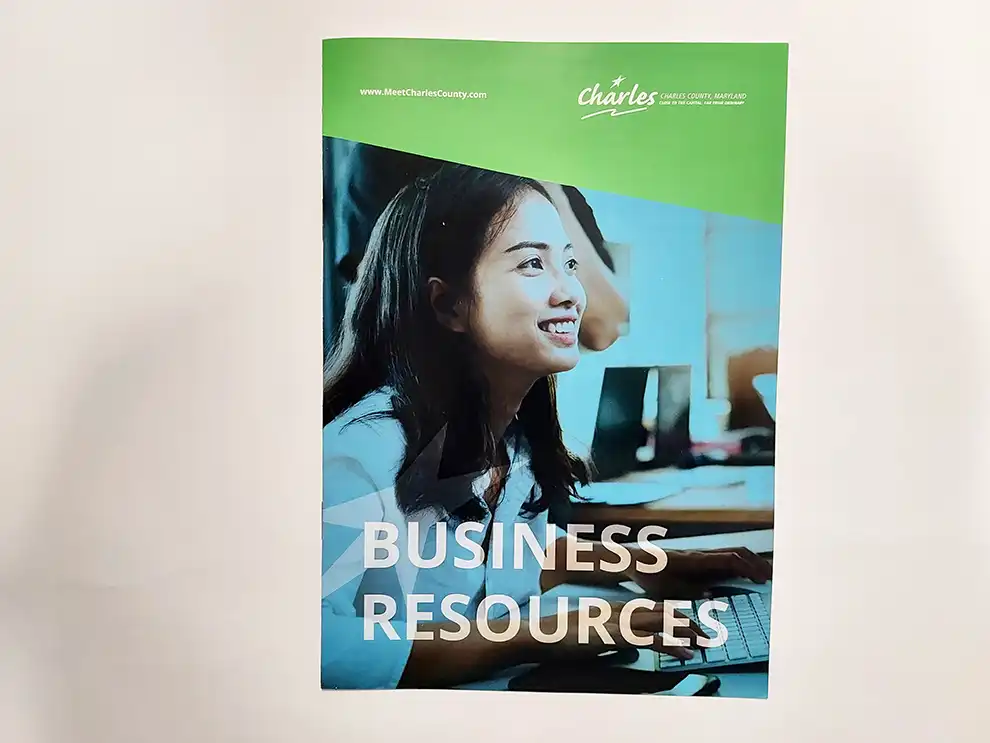 Pages 2 and 3 will be printed on different sheets in the printer's spread for saddle stitch booklet printing. If you are printing an 8-page booklet, page 8 and page 1 will be printed side by side in the printer's spread so that when the sheet is folded, page 1 forms the front cover while page 8 forms the back cover. Thus, for an 8-page booklet, you will need two sheets of paper to be folded, which will give you 4 pages for each sheet. As a result, the printer's spread would have pages 8 and 1, 2 and 7, 6 and 3, and 4 and 5 printed side by side.
You can understand it better with a visual aid. You have to get hold of two sheets of paper, positioned one above the other. Fold them to create a booklet. You won't need to staple the spine. Now, start numbering each page, starting from the front cover (which is page 1) and ending at the back cover (which is page 8) without pulling out the nested sheets.
Once you have finished numbering them, pull the sheets apart and position them flat. This will let you see which pages will go on each sheet as a printer's spread when you design the booklet.
Number of Pages and Sizes
---
Since saddle stitch booklet printing design uses folded sheets, your booklets or documents must always have pages in a multiple of four (4). Thus, they can have 4, 8, 12 pages, etc. However, you can't use this printing and binding method for a 5-page, 10-page, or 30-page booklet.
In terms of size, you can choose anything from A5 portrait, A4 portrait, and 1/3 A4 portrait to 210 x 210 square millimeters or landscape.
Finding a Printer for Saddle Stitch Booklet Printing
---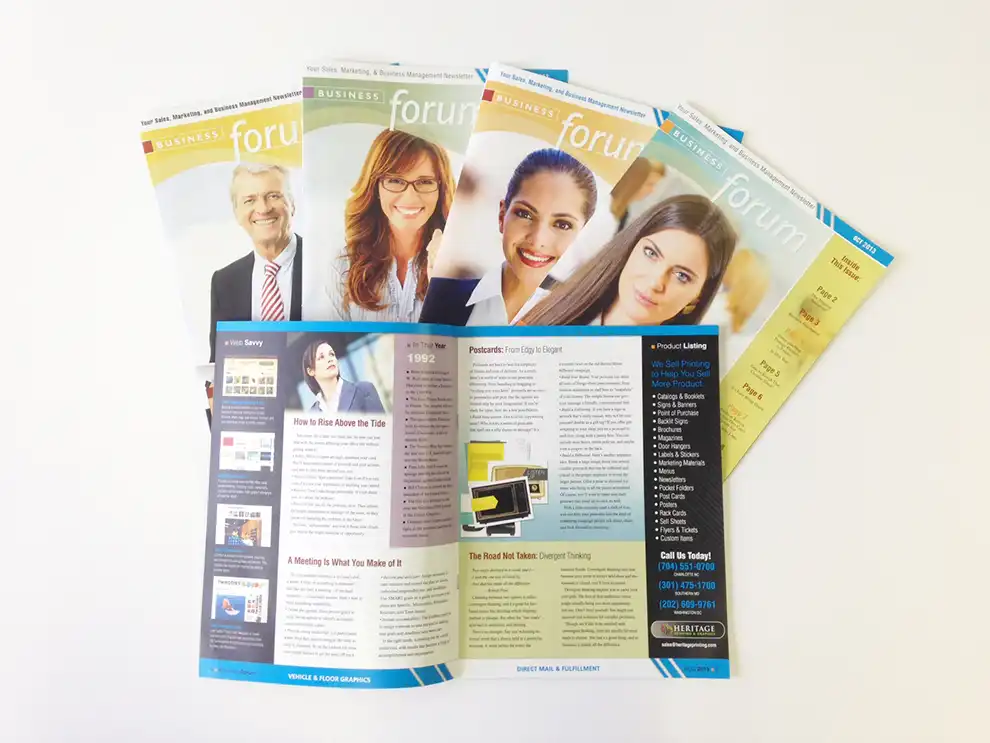 Heritage Printing, Signs & Displays can be the ideal partner for meeting your custom signs and saddle stitch booklet printing needs. So, don't go looking anywhere else when you have a full-service printing company wowing clients since 1977 with its saddle stitch booklet printing and other services.